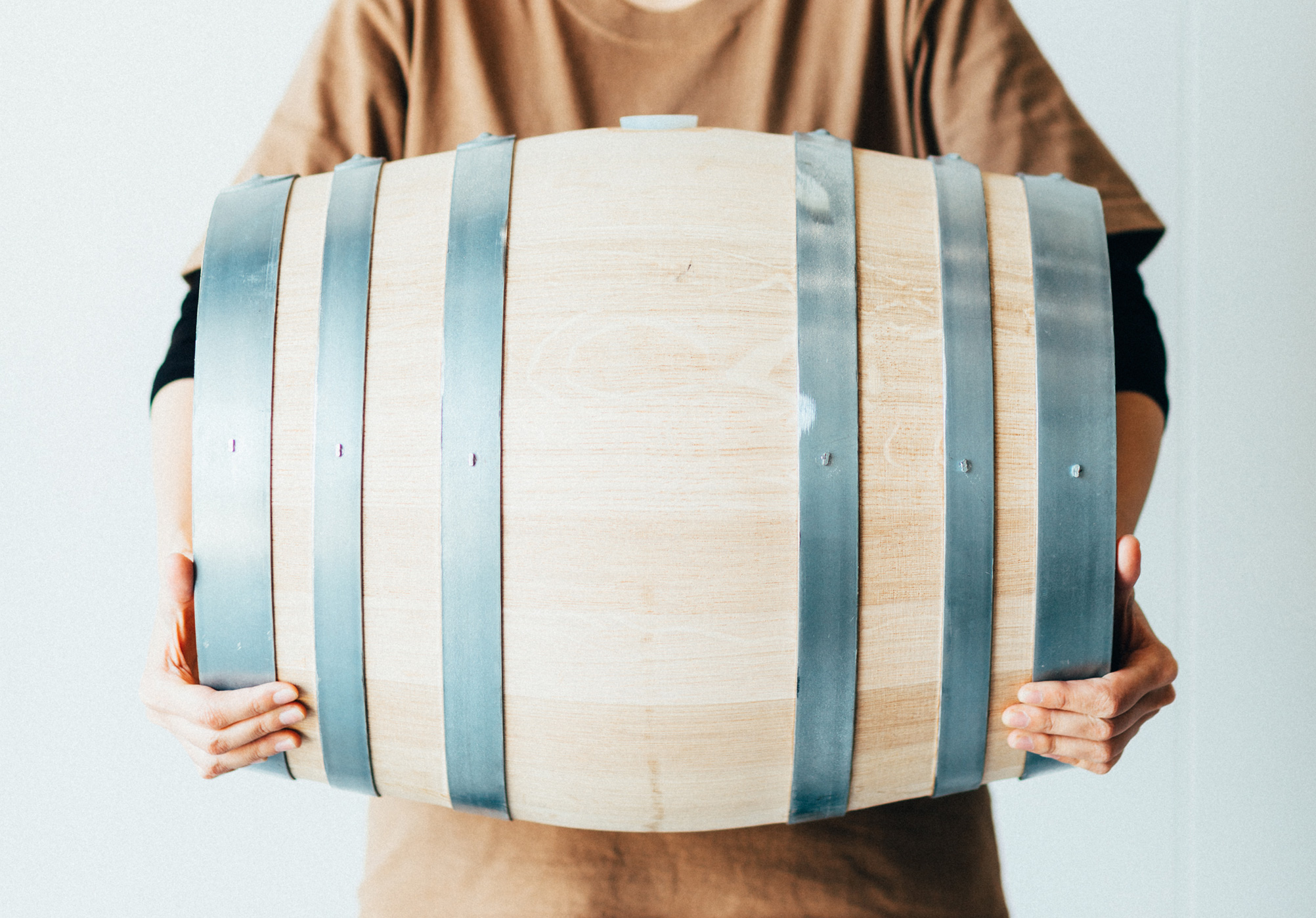 PRODUCT
KANOSUKE OWNERS CLUB
To your own cask!
What's KANOSUKE OWNERS CLUB
「KANOSUKE OWNERS CLUB」is a system in which after applying to join the OWNERS CLUB, a 28-liter barrel will be filled with new make spirit and matured at Kanosuke Distillery for 3 years, after which it will be bottled and sent to the owner.
The final product can be shipped to any location within Japan. Please note that we cannot ship overseas.
*Application period*
From 09:00AM on January 15, 2020 until 5:00PM on January 31, 2020.
Spirit and cask specifications for the inaugural offer of KANOSUKE OWNERS CLUB are as follows:
---
Malt…Unpeated malt (UK)
Yeast…Distillers yeast
Still…Wash still WS1 (Horizontal lyne arm, orthodox spirit quality)
Pot still SS1 (Downward angled lyne arm, heavy spirit quality with body)
Cask…28L French Oak (Char: Heavy)
Storage…Kanosuke Distillery Warehouse
---
Distilled:02/2020 (estimated)
Casked:03/2020 (estimated)
Alcohol:63% (at time of casking)
Yield:30 bottles (natural cask strength, 700ml bottles)
Availability:25 casks
Cost:300,000yen (tax not incl.) *Includes deposit・outstanding balance payable on delivery
---
*As this product will take 3 years to be delivered to you from time of purchase, numerous terms and conditions apply. Please read the following terms and conditions carefully before submitting an application.
*KANOSUKE OWNERS CLUB barrels are limited in quantity. In case the number of applications exceeds the number of barrels available, all valid applicants will be entered into a random lottery and informed of the results at a later date.
*KANOSUKE OWNERS CLUB is restricted to general consumers. Applications from liquor retailers will not be accepted. Thank you for your understanding.

*Application period*
From 09:00AM on January 15, 2020 until 5:00PM on January 31, 2020
Please wait until 15th January 2020 for application form.