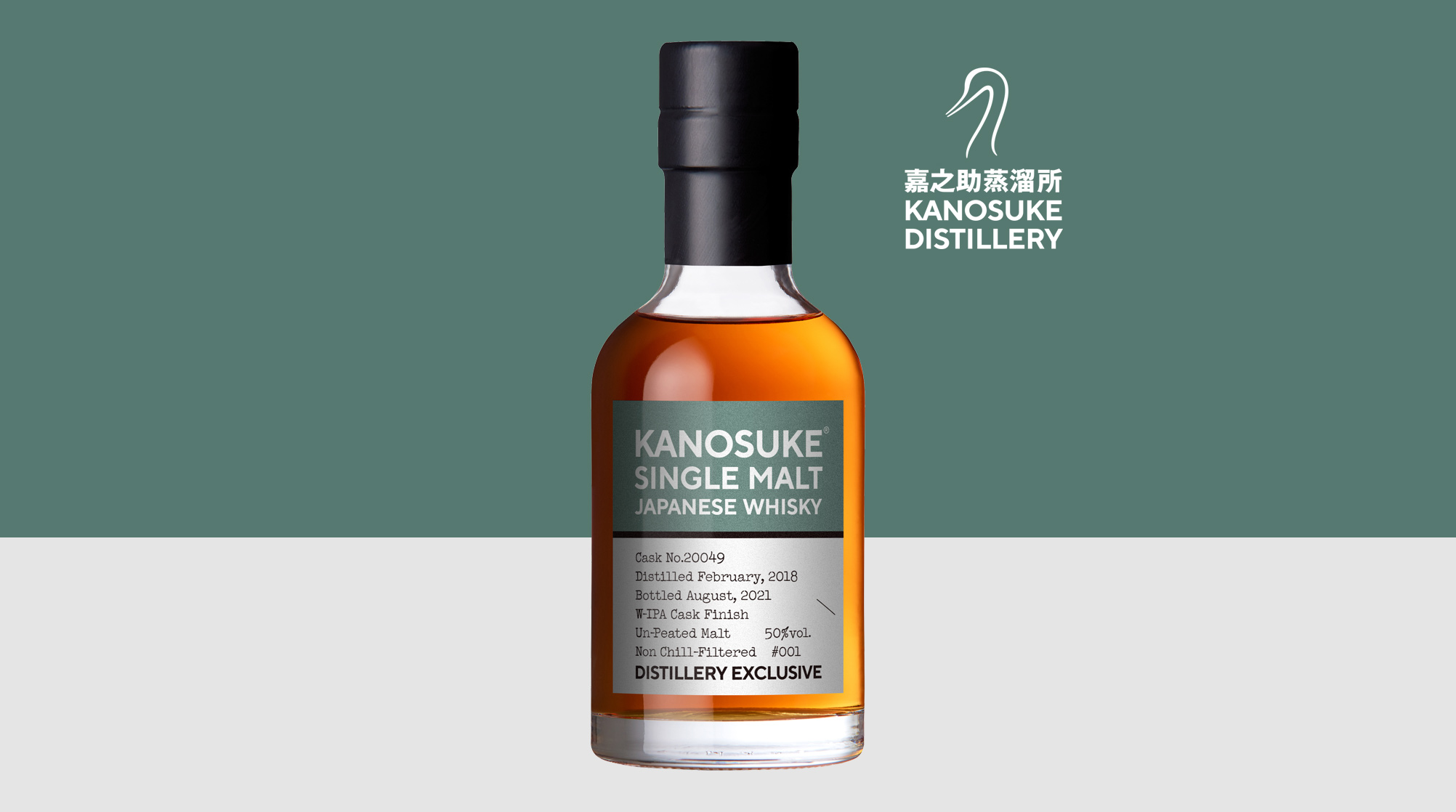 PRODUCT
SINGLE MALT KANOSUKE DISTILLERY EXCLUSIVE BOTTLE
Enjoy the different characteristics of SINGLE MALT that are the result of changes in the base ingredient, barrel, and length of aging.
#001 is a collaboration with RISE & WIN Brewing Co. (Kamikatz) in Tokushima Prefecture. After aging unpeated malt new make whisky in re-charred American white oak casks for 2 years, the spirit was aged for a further 14 months in Double IPA casks from RISE & WIN Brewing Co. before being bottled as a single malt whisky.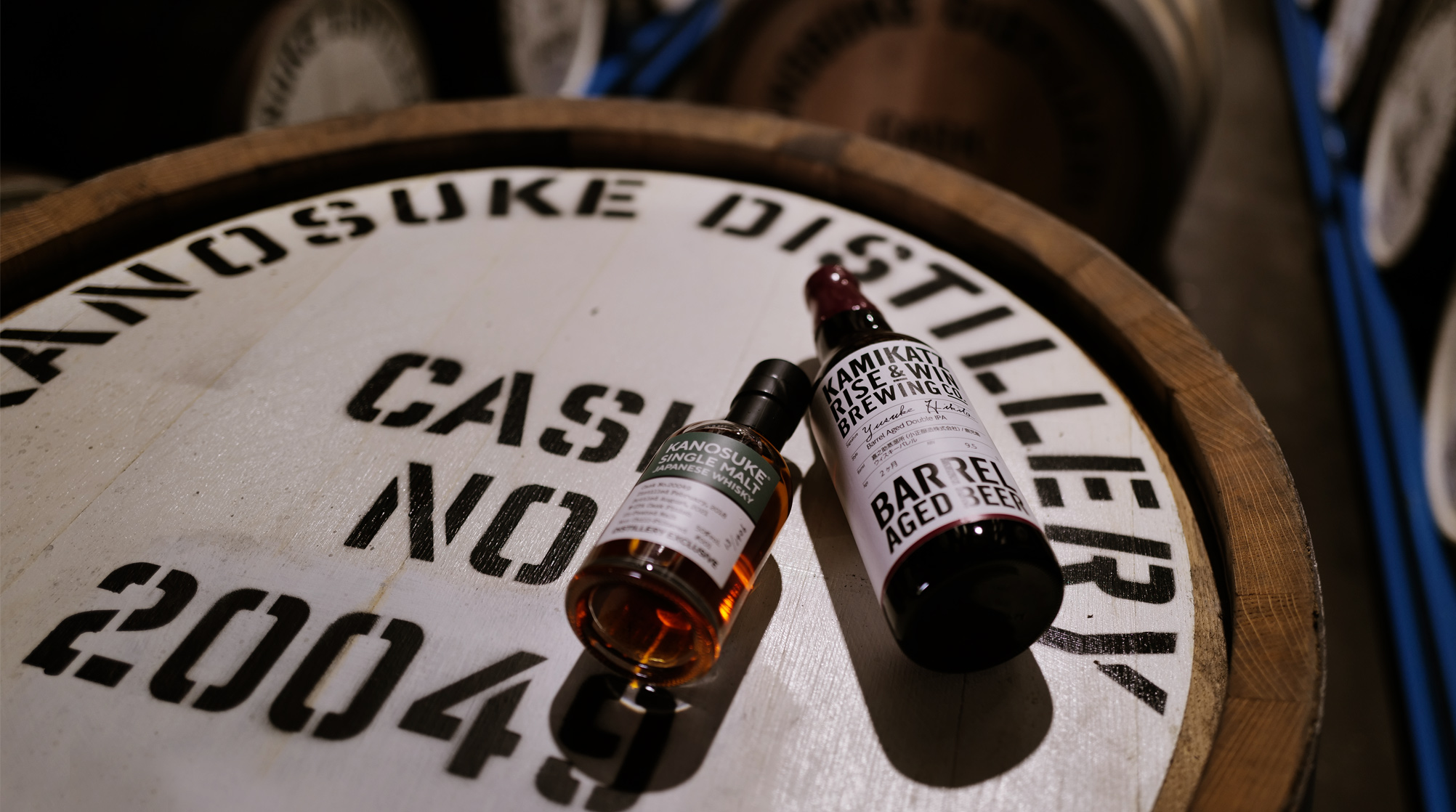 Malt : Unpeated malt/UK
Yeast : Distillers yeast (Dry yeast)
Still : Manuf. by Miyake Industries Co. Ltd. Wash still 6,000L / Spirit still 3,000L
Distilled : 02/2018 (Bottled 08/2021)
Cask type : 24 months in American white oak cask, 14 months in Double IPA cask
TASTING NOTES
Color: Orange-gold
Nose: Citrus, Japanese nikki cinnamon, peppermint, maple syrup
Taste: Ramune candy, peach, milk vetch flower honey, grapefruit
Finish: Gentle sweetness with slight bitterness that disappears quickly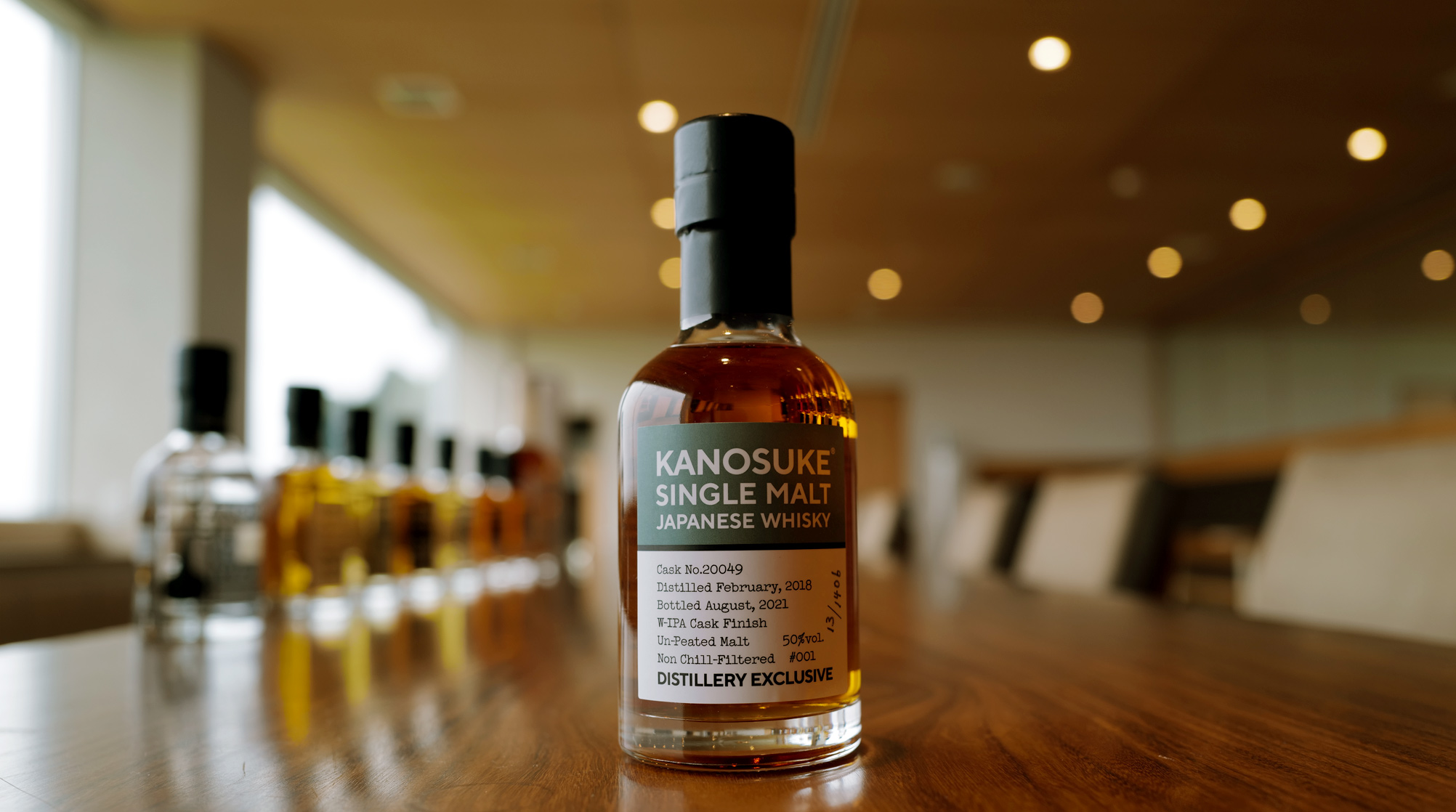 200ml
ABV : 50%
Retail price : 3,850 yen (tax incl.)
Available Exclusively at the Kanosuke Distillery Shop
*Kagoshima Prefecture is currently under a COVID-19 quasi-state of emergency from August 18-September 12.
Please wear a mask, check your temperature, use the provided alcohol disinfectant to sanitize your hands, and comply with staff directions when entering the facility.
*Visitors with fevers or other symptoms will not be allowed to enter the facility.
*Limited quantities will be available for purchase online via lottery. Details will be provided in our e-mail newsletter. Please register and ensure that emails from @kanosuke.com are receivable and/or authorize kanosuke.com as a safe sender.