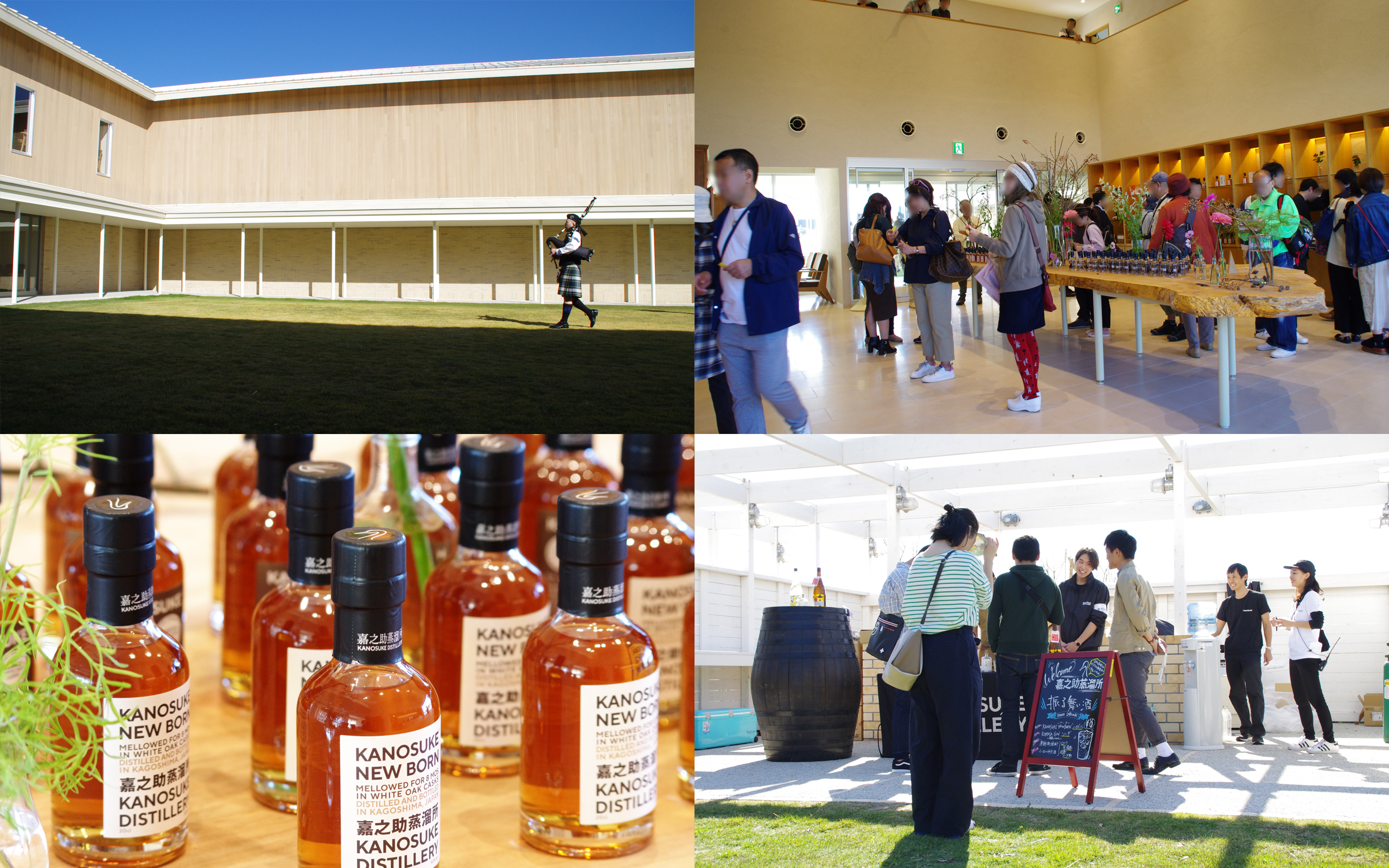 FESTIVAL
Joryu-sai 2019
[Joryu-sai 2019 Details]
More details regarding our Joryu-sai 2019 to be held on Sunday, November 3, have been decided.
Visitors will have a one-day-only opportunity to fill your own bottle from a cask with purchase of "KANOSUKE NEW BORN Hand-Fill Bottle," don't miss this chance!
This year we will also be offering complimentary tastings of whisky, gin, and shochu.
At the main venue of Kanosuke Distillery, there will be original cocktails by guest bartenders, a seminar with tasting included, a food court, stage events, and kids events.
At the Hioki Distillery sub-venue, there will be exciting events including last year's hit sweet potato tasting and "all-you-can-stuff" bags of sweet potatoes to take home, free tours of the shochu production facility, etc.
We're looking forward to seeing you all.
Date : Sunday, November 3, 2019
Time : 10:00-16:00
Place : Kanosuke distillery and Hioki distillery