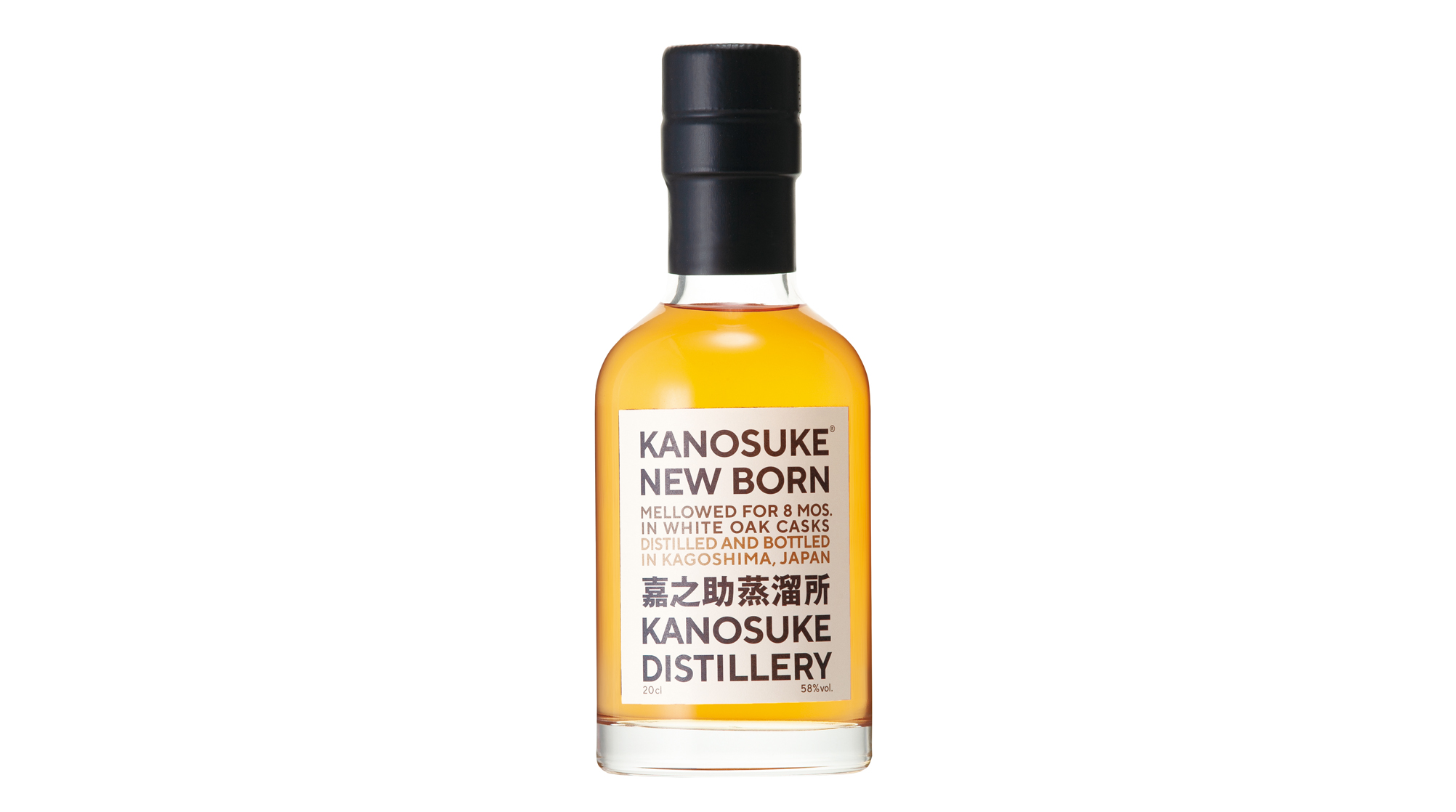 PRODUCT
NEW BORN
Mellowed for 8 months in white oak casks, KANOSUKE NEW BORN is now available!
What is "Newborn"?
Newborn is whisky that is still in the early stages of its barrel maturation process. It is a very young whisky compared to most around the world, which are aged for at least 3 years. KANOSUKE NEW BORN is unpeated, distilled in our own pot still, and aged in re-charred American white oak barrels. We hope you can taste the change in the 8 months' progress since it was New Pot, and begin to think about what shape will be taken by the future whisky offered to the world by Kanosuke Distillery in a few years.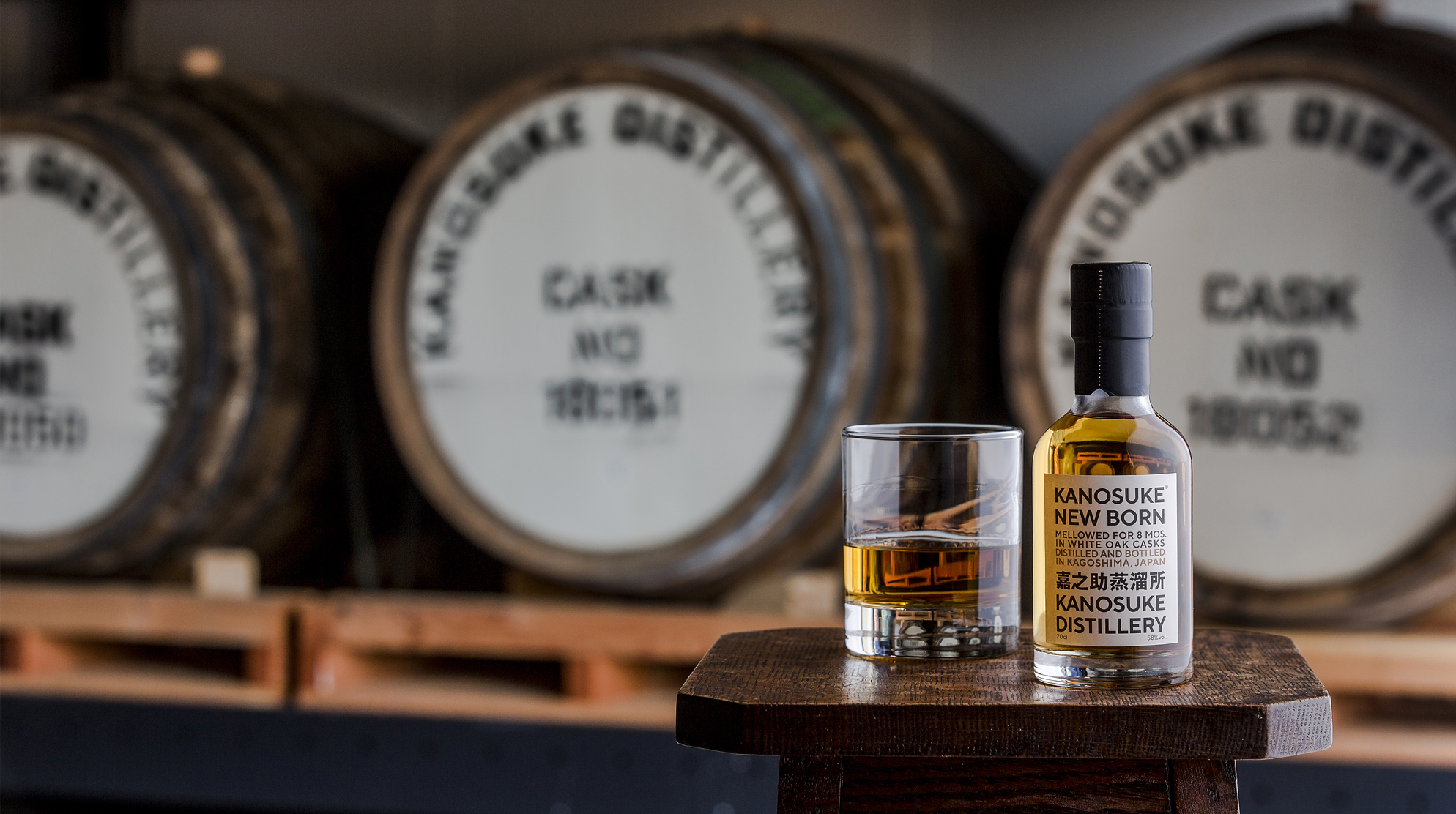 Characteristics of KANOSUKE NEW BORN
A single malt Newborn that was distilled and barreled in February, 2018. Made with non-peated malt from the UK. After fermentation with distillery yeast and the first distillation in the wash still, out of Kanosuke Distillery's two spirit stills, the second distillation took place in the spirit still that creates more body. The newmake whisky was barreled in re-charred American white oak casks that had previously been used to mature Komasa Jyozo's barrel-aged rice shochu, Mellow Kozuru, and stored for 8 months in Kanosuke Distillery's sea breeze-infused storehouse before being bottled at cask-strength as a sweet and bright Newborn.
TASTING NOTES
Color: Amber, with thickness
Nose: Slight sweetness of maple and roasted oak aroma
Taste: After an initial youthful mouthfeel, the sweetness of malt and freshness of green apples
Finish: A cinnamon-like spiciness that lingers on the tongue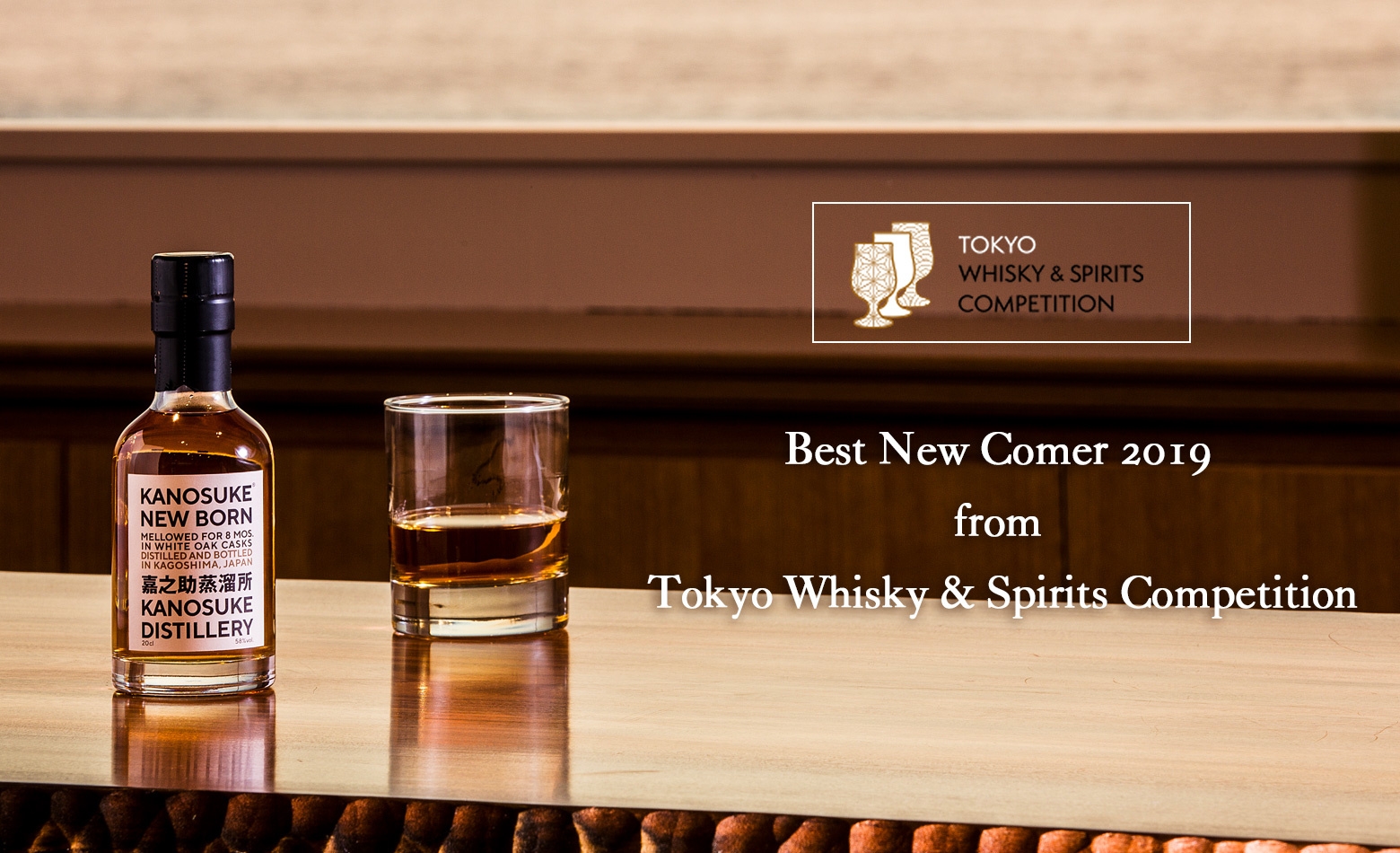 『KANOSUKE NEW BORN』
200ml
ABV: 58%
Retail price: 3,000 yen(tax not incl.)

Available for pre-sale at Kanosuke Distillery Shop and online at KANOSUKE.COM from Saturday, November 10th. *delivery only in Japan