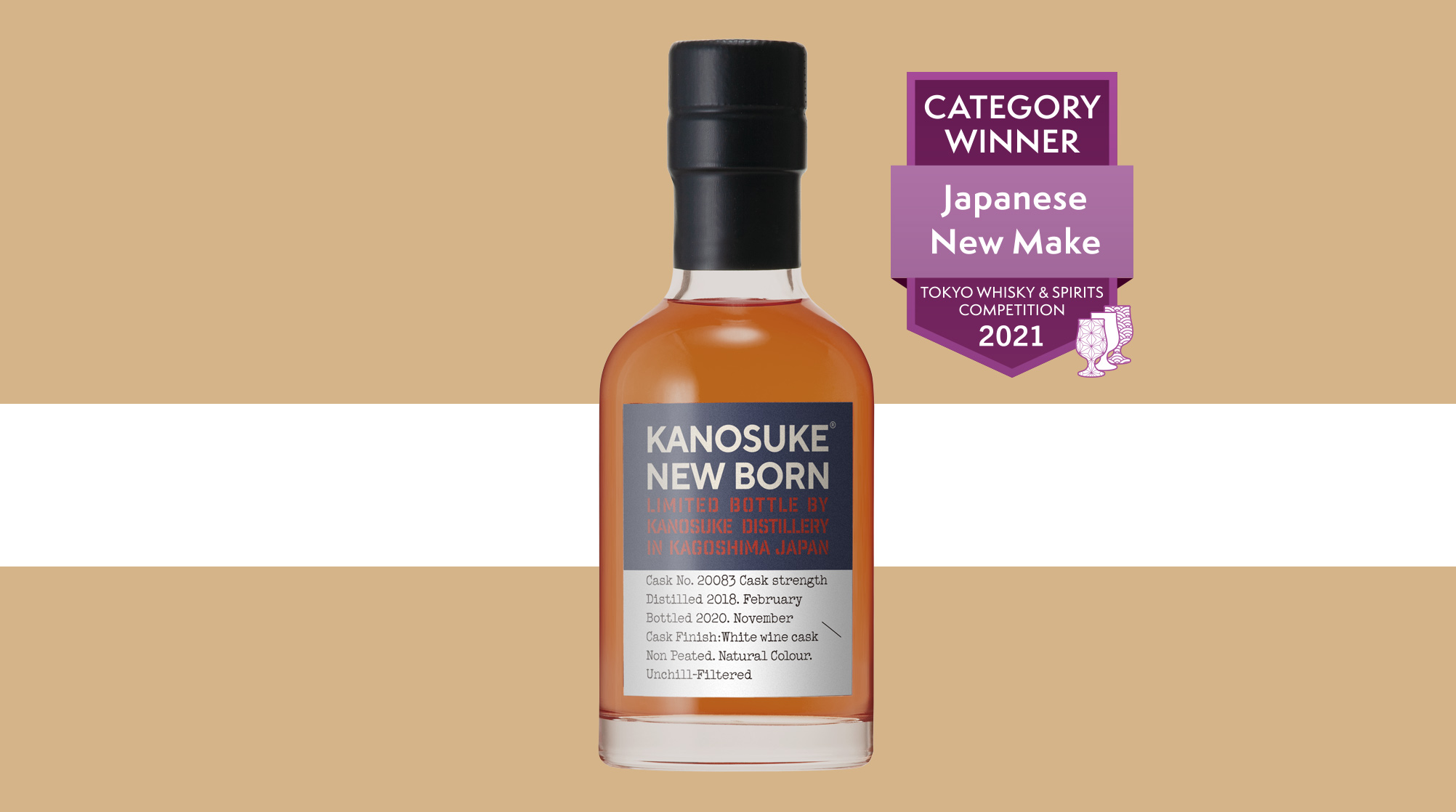 PRODUCT
NEW BORN Kanosuke Distillery Limited Bottle
Enjoy the different characteristics of NEW BORN that are the result of changes in the base ingredient, barrel, and length of aging.
Limited New Born #3 wins Japanese Newmake Category winner on Tokyo Whisky & Spirits Competition 2021.
Bottled from a single cask, which was specifically selected from amongst many which differ by choice of base ingredients of malt and yeast, variations of which amongst Kanosuke's 3 stills were used during distillation, type of barrel used for aging (American white oak, ex-bourbon, ex-wine, etc.), and length of maturation. Each bottle is hand-numbered and available exclusively in limited quantity at the Kanosuke Distillery Shop.
This NEW BORN was aged for one year in American white oak barrels before further maturing in rare red wine casks from the Bordeaux region of France.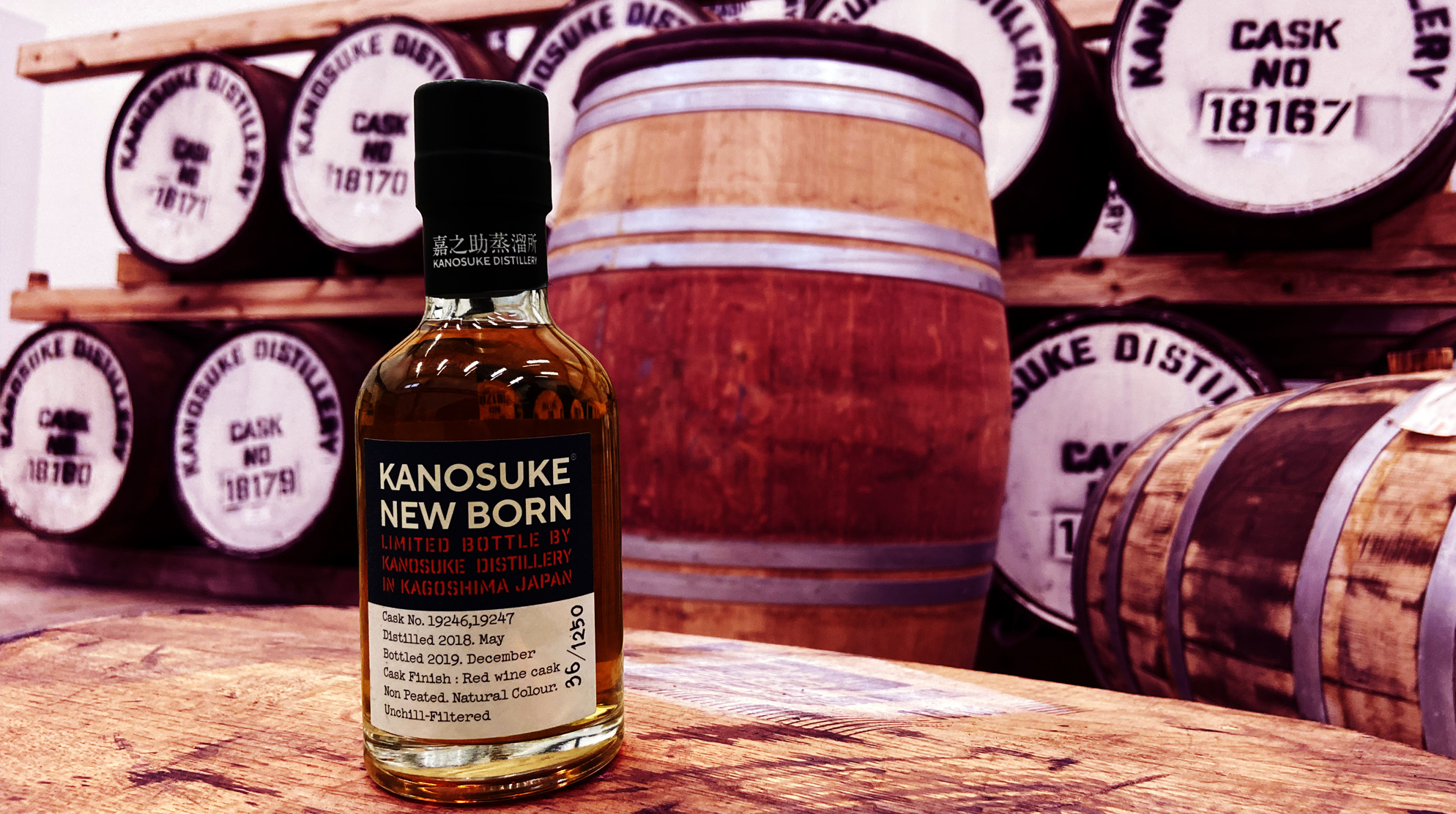 Malt:Unpeated malt/UK
Yeast:Distillers yeast(Dry yeast)
Still:Manuf. by Miyake Industries Co. Ltd. Wash still 6,000L / Spirit still 3,000L
Distilled:05/2018(Bottled 12/2019)
Cask type:12 months in American white oak cask, finished in ex-red wine cask
No. of bottles::1,250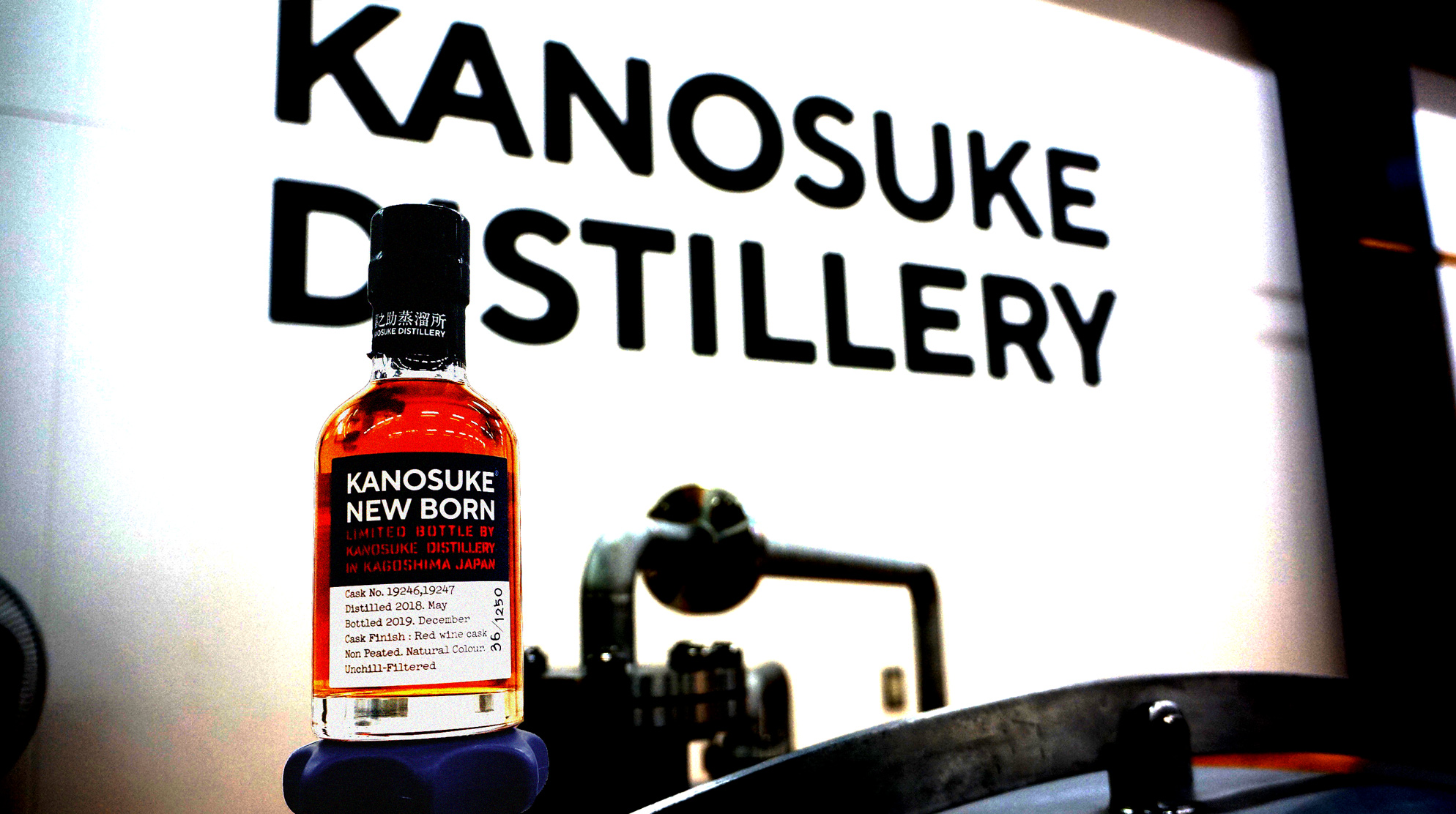 200ml
Alcohol:48%
Retail price:3,000yen(tax not incl.)
Method of Online Sales for NEW BORN Kanosuke Distillery Limited Bottles

A limited quantity of our NEW BORN Kanosuke Distillery Limited Bottle has been made available for purchase on the first of every month from our online store, THE MELLOW SHOP. However, we received much more interest than anticipated, and each month's supply has sold out within the first one or two minutes.
We deeply apologize to everyone who intended to purchase our product but have been unable to.
Based on this situation, the sales method will be changed to a lottery system as of April 1st, and the purchase limit will also be reduced to one bottle per person.

 ◇Sales method:Lottery after application
 ◇Application period:First of every month, 10:00 AM~ 5:00 PM
  (Apply from this page)
 ◇Purchase limit:1 bottle
  *delivery only in Japan

Lottery winners will be sent a URL from which to purchase the product.
Accepted payment methods are cash on delivery or credit card only.

※Please note that if the name on the application form and the name of the purchaser do not match, or if multiple purchases are processed under the same name from the purchase URL, the transactions will be invalid.
---
NEW BORN Kanosuke Distillery Limited Bottle 1st
<Cask No. 18153>
Malt:Unpeated malt/UK
Yeast:Distillers yeast(Dry yeast)
Still:Manuf. by Miyake Industries Co. Ltd. Wash still 6,000L, Spirit still 3,000L
Distilled:07/2018(Bottled 08/2019)
Cask type:Bourbon cask
No. of bottles:1,006
*SOLD OUT*