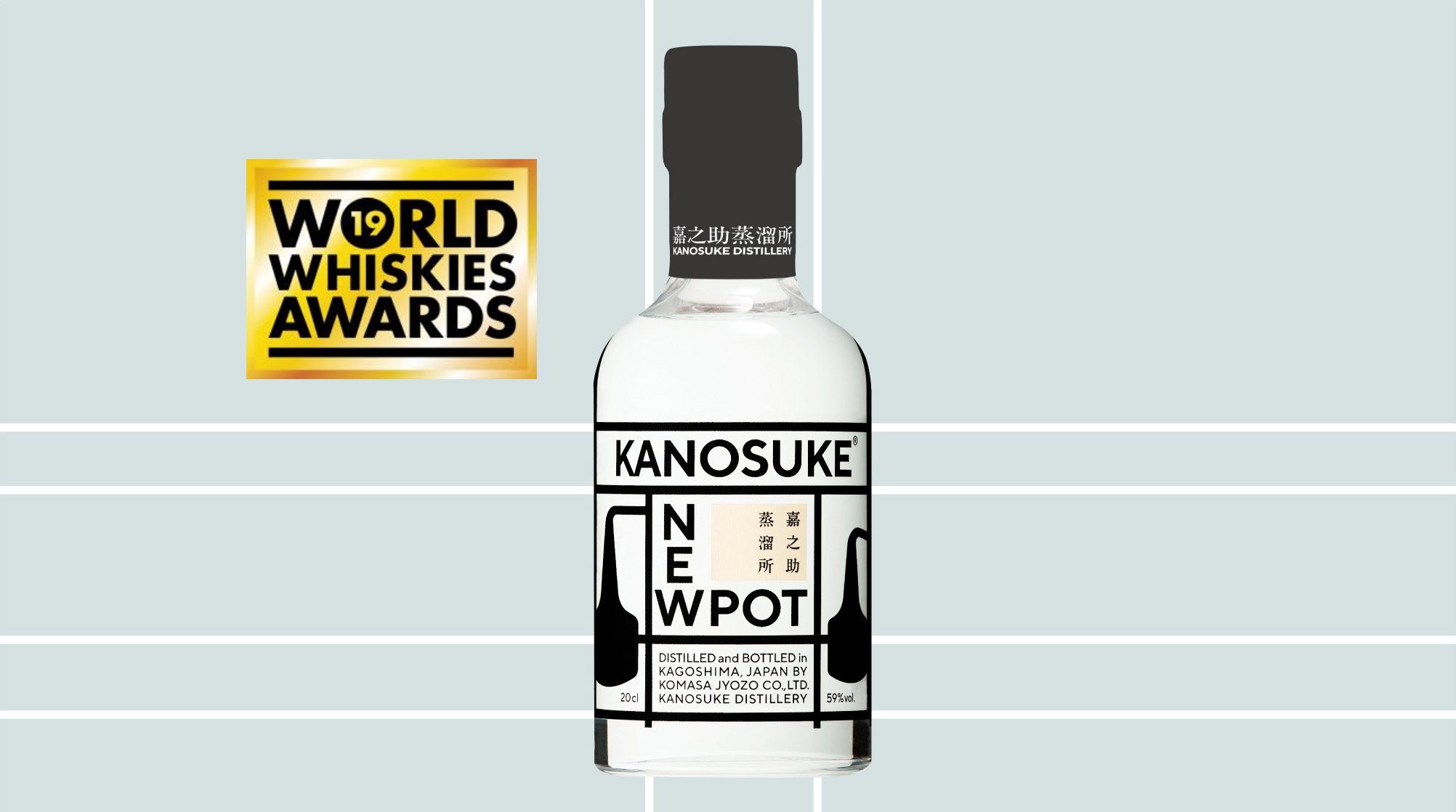 PRODUCT
NEW POT
Kanosuke's New Make Spirit,
"KANOSUKE NEW POT," Now Available!
What's New Make?
New Make is a term for whisky taken straight from the still. Since it is totally unaged- in other words it doesn't lean on the magic of the barrel, the taste is completely different from the casked and aged whisky. The rough yet young taste of the New Make tells us lots of stories- that there are long time behind all the bottles of whiskies, that whiskeys are made from the terroir and so on.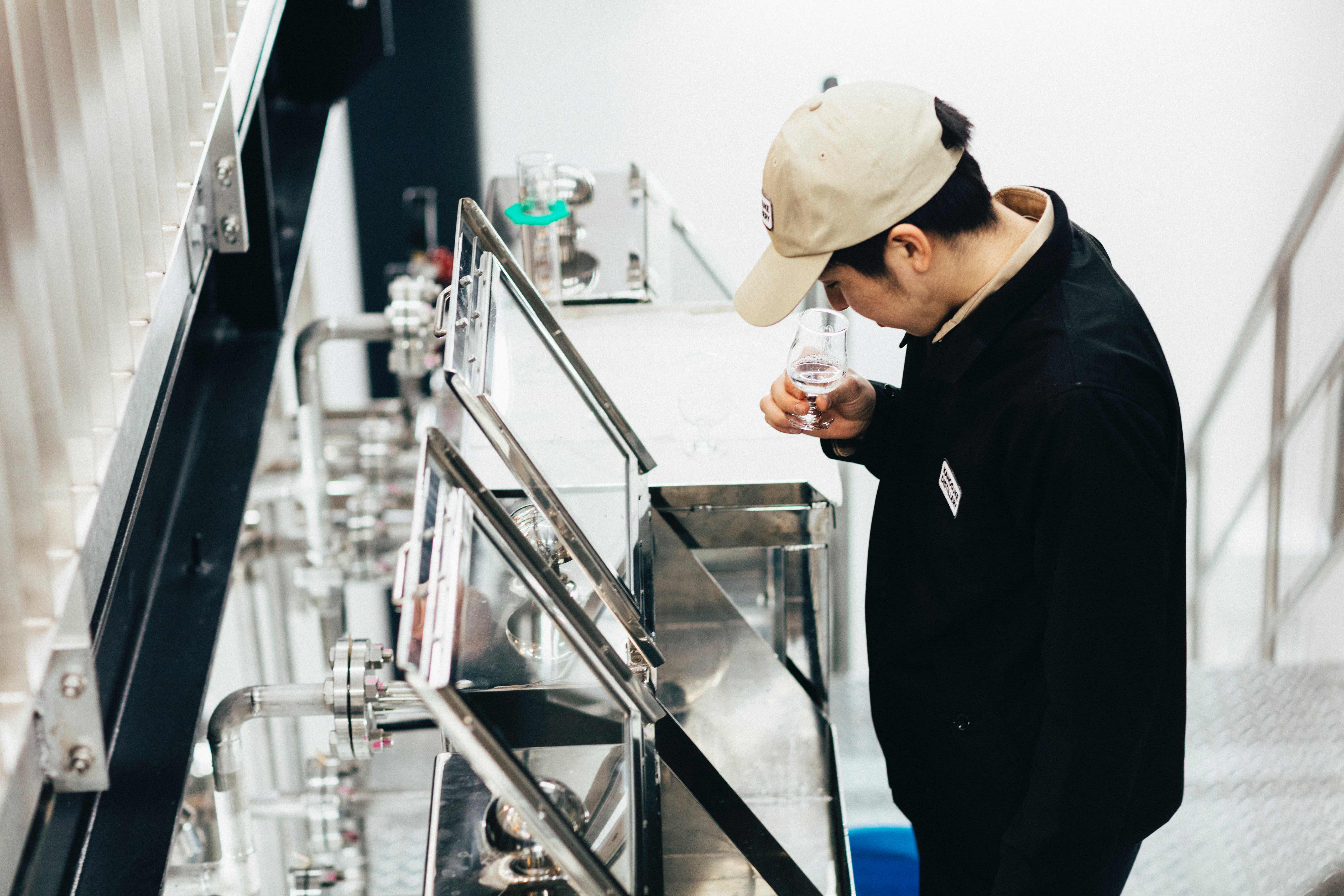 KANOSUKE NEW POT
Our first batch of New Make whisky, distilled in January 2018. Using non-peated malt from UK as ingredients, we distilled the wash that finish fermentation twice- first in the same pot still to be low wines, second in two different pot stills that have different angles of lyne arms, yielding two types of new make spirits. KANOSUKE NEW POT is a blended spirit of these two different new makes. The three pot stills, which symbolizes our craft whisky distillery, are expressed on the label. We hope you enjoy the taste of very starting point of our distillery!
TASTING NOTE
Color: Clear, thick like oil
Nose: Savory smell like fresh bread, thick and sweet nose with a touch of sour smell of berry jam
Taste: Sweet at first, succeeded by mellowness. Apple-like ester fragrance stays in.
Finish: Long-lasting aroma of malt
How to drink: Neat. By adding several drops of water, the aroma will flourish.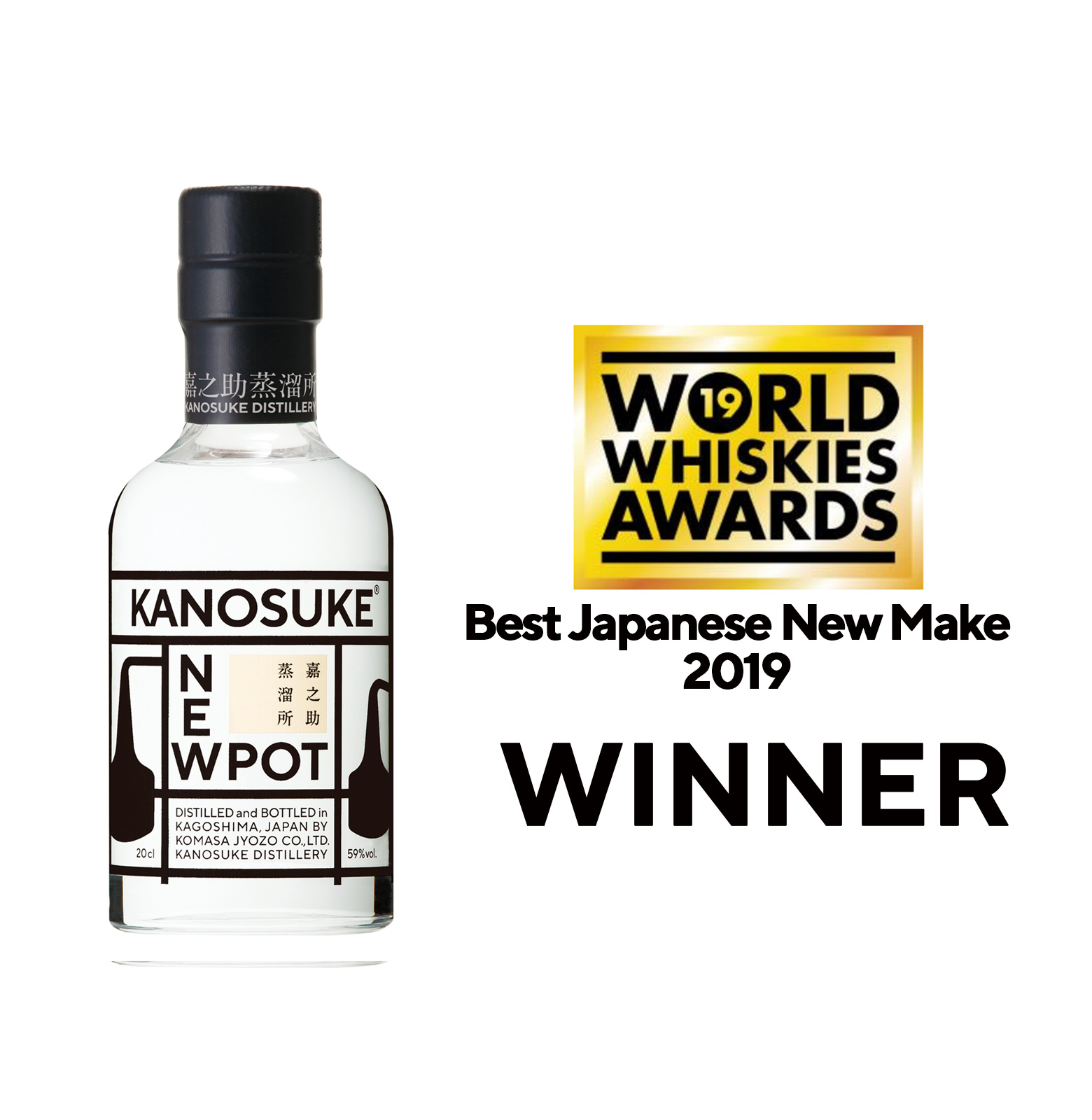 KANOSUKE NEWPOT
200ml
alcohol by volume: 59%
price: 2,500yen(+tax)

*limited quantities delivery only in Japan