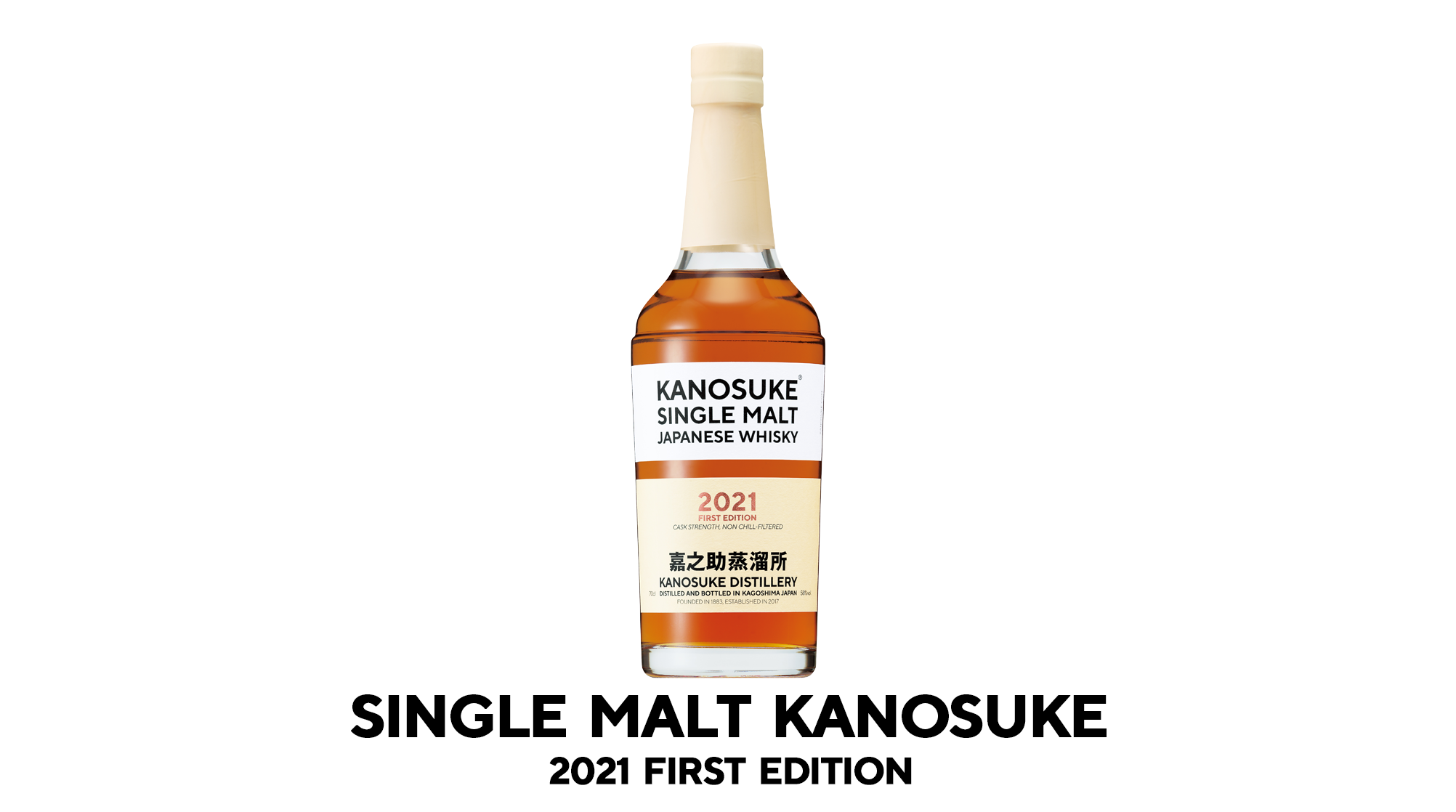 PRODUCT
SINGLE MALT KANOSUKE 2021 FIRST EDITION
Our Japanese whisky journey begins.
"Single Malt Kanosuke 2021 FIRST EDITION 58% 700ml" is a single malt Japanese whisky which embodies Kanosuke Distillery's concept of "MELLOW LAND, MELLOW WHISKY" and was produced using all 3 of our pot stills, aged in several varieties of oak barrels, and blended together after 3 years of maturation.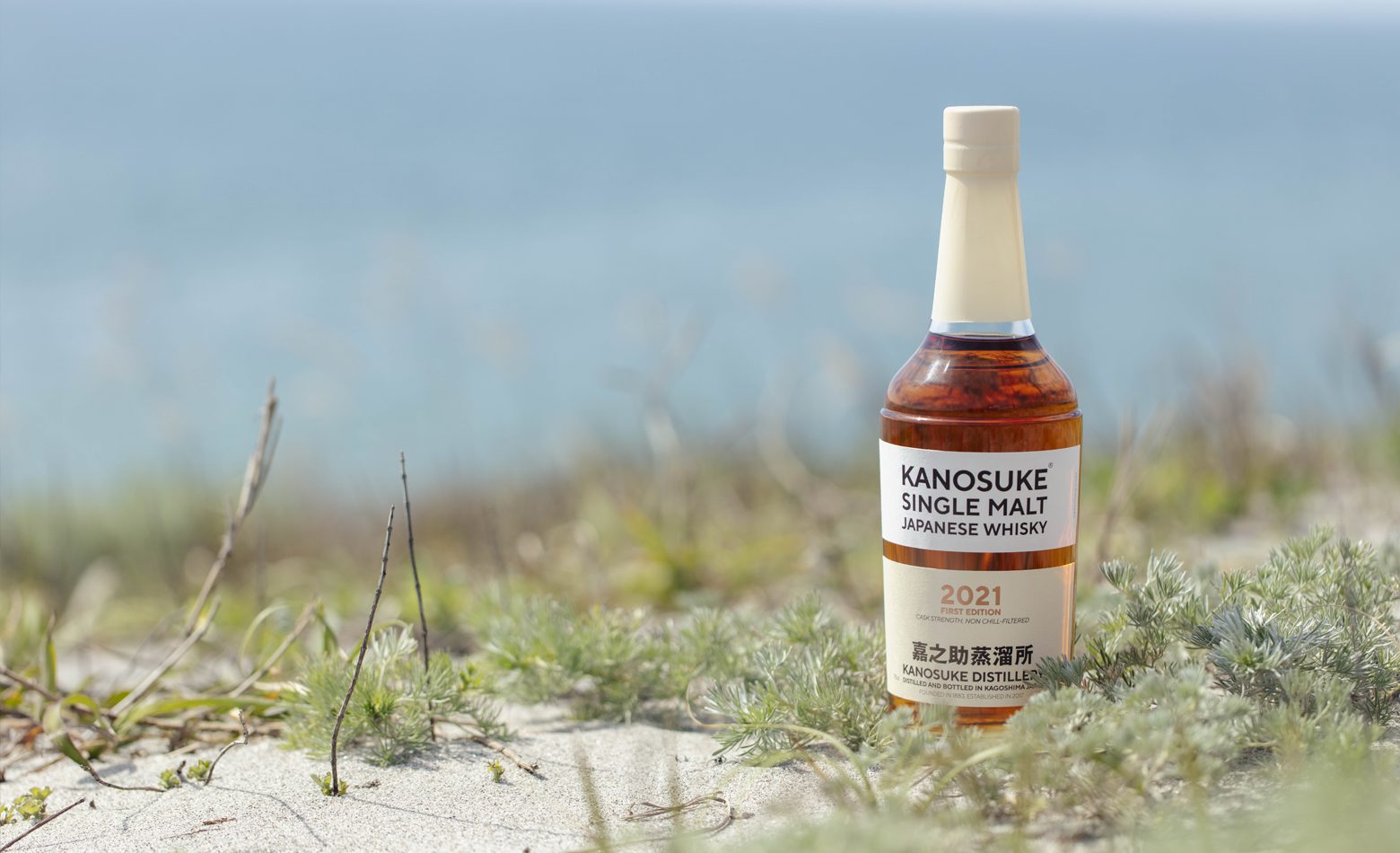 "Single Malt Kanosuke 2021 FIRST EDITION" was produced at Kanosuke Distillery between 2017~18 and is our first single malt Japanese whisky.
Made with unpeated malt, it is bottled at cask strength from a blend of barrels, with re-charred American white oak ex-"Mellowed Kozuru" aged shochu casks as key.
Our Japanese whisky journey begins.
TASTING NOTES
Color: Amber, sunset
Nose: Lime, prune, raisin butter
Taste: Mellow and woody, vanilla, Nikki cinnamon
Finish: Bittersweetness of chocolate-covered candied orange peel, soft sea breeze
『SINGLE MALT KANOSUKE 2021 FIRST EDITION』
700ml
ABV: 58%
Retail price: 13,750yen(tax included)
*Quantity limited
*Available at distillery shop and retailers nationwide from 16th June 2021.
*SOLD OUT
[Info] Direct Sales of Single Malt Kanosuke at Kanosuke Distillery
Limited quantities of Single Malt Kanosuke 2021 FIRST EDITION will be available for purchase at Kanosuke Distillery from 9:00am on Wednesday, June 16.
Please bring a photo ID for age verification purposes.
Sales will be limited to one bottle per customer. Thank you for your cooperation.