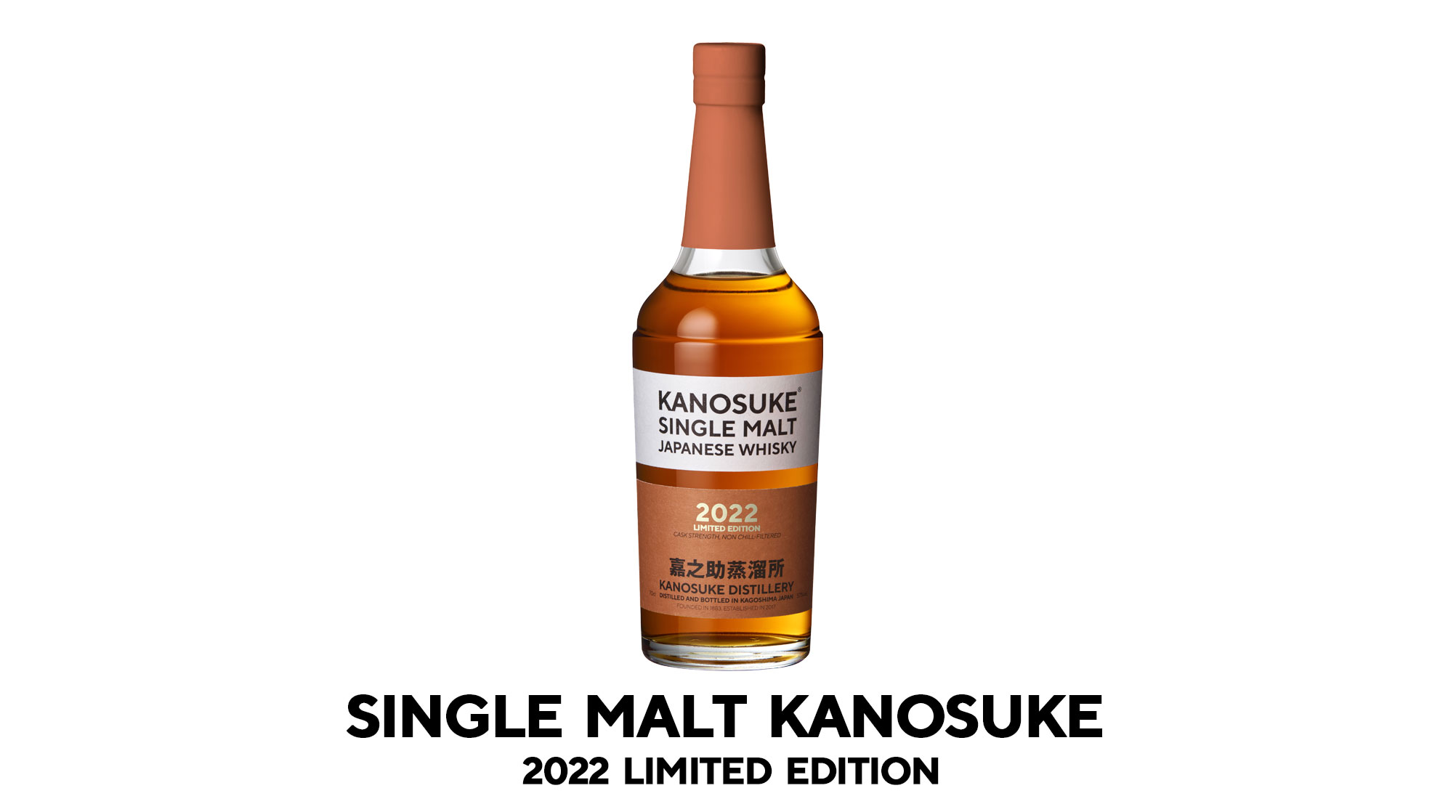 PRODUCT
SINGLE MALT KANOSUKE 2022 LIMITED EDITION
Introducing Single Malt Kanosuke 2022 LIMITED EDITION
"Single Malt Kanosuke 2022 LIMITED EDITION 59% 700ml" is a single malt Japanese whisky which embodies Kanosuke Distillery's concept of "MELLOW LAND, MELLOW WHISKY" and was produced using all 3 of our pot stills, aged in several varieties of oak barrels, and blended together after 3 years of maturation.
"2022 LIMITED" is a single malt Japanese whisky produced at Kanosuke Distillery between 2017~19. Made with unpeated malt, it has been bottled at cask strength from a blend of barrels, with sherry casks as key.
Unlike last year's 2021 FIRST, which mainly used re-charred American white oak ex-"Mellowed Kozuru" aged rice shochu casks, and 2021 SECOND, which used more traditional bourbon barrels, this whisky is characterized by the rich and enticing aromas of sherry cask-aged malt.
Enjoy the flavor as it lingers on your palate, like the sun setting slowly over the East China Sea.
TASTING NOTES
Color: Reddish amber
Nose: Lemon tea, honey, ume plum, Japanese nikki cinnamon
Taste: Dried berries, coffee candy, old woodiness
Finish: Spicy, with a pleasantly lingering bittersweetness
『SINGLE MALT KANOSUKE 2022 LIMITED EDITION』
700ml
ABV: 59%
Retail price: 13,750yen(tax included)
*Quantity limited
*Available at distillery shop and retailers nationwide from 15th June 2022.